Magento  Integration and Extension Development
The advantage of Magento being a robust, open-source system is that the access to its code means it can be integrated, with anything!
Magento boasts of being able to integrate other systems into itself. ERP, CMS, Payment Gateways, etc.
A vast selection of systems not found within Magento are waiting for a programmer's capable hands to fully integrate them into your store. And capable hands are the only kind of hands working at Remotemage.
One Magento Dashboard, Many Functions
Magento is great by itself, but so is your enterprise exclusive ERP system. Don't you just wish you could have something like that in Magento? Well, you can have that very same thing.
Our Magento integration provides a seamless incorporation of foreign systems into your Magento site that includes every function you like.
Cycling between the Magento dashboard and the apps in your taskbar will be a thing of the past. Remotemage Magento integration lets you have everything in one place.
Magento Integration That Saves Time
Have you ever had crucial report data from a software that you needed to upload manually to your Magento site? If you had, only thinking about it must give you a headache.
Manually entering one data is fine, two? Easy, Ten? Ok. But how about a hundred thousand? Nope.
By integrating crucial systems such as ERP their data can effortlessly be at Magento's disposal with barely a few clicks.
Various Payment Gateways
Yes, you might accept PayPal. But how about that obscure payment app all the kids in Indonesia are using right now? Do you accept that too?
A notable aspect of Magento integration is that it allows to incorporate any payment gateway enabled for API-integration.
If your audience is worldwide, they'll be grateful you have their favorite payment app integrated and ready for them to press 'buy'.
Your Own Custom-Made Integration
Magento 2 robust system also offers the opportunity of making a Magento integration of any software you choose from scratch. You only have to leave it in the hands of Remotemage's talented programmers.
Not only the most popular software integrates either. Our own Magento integration and extension development services deliver a custom-made extension that integrates the software of your choice with the Magento dashboard. You choose, Remotemage integrates.
Our experts know the difference between a proper Magento integration and a compromised one. Accept no dubious quality when it comes to integrating into your Magento Store.
Magento integration & extension development documentation for efficient integrations. And we know those details like the back of our hands, quality is assured with us.
Our years of experience are not in vain. We are savvy about which extensions work the best, which are popular, and which better to avoid for your 3rdparty integration needs.
Our team is neither short on talent nor tenacity. Remotemage is proud to provide you an efficient integration regardless of the complexity of the coding involved.
We won't just drop you the developed extension. We enable a client support line from which will guide on what you can do with your new integration.
Integrate, Customize, Perform. Magento Integration & Extension Development Enables You to Do So Much More
Summary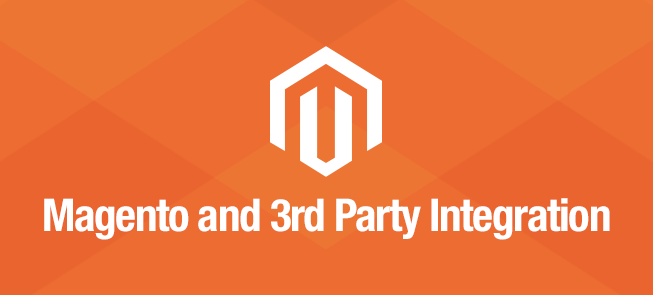 Service Type
Magento third party integration and extension development
Provider Name
Area
Description
Magento is great by itself, but so is your enterprise exclusive ERP system. Don't you just wish you could have something like that in Magento?